---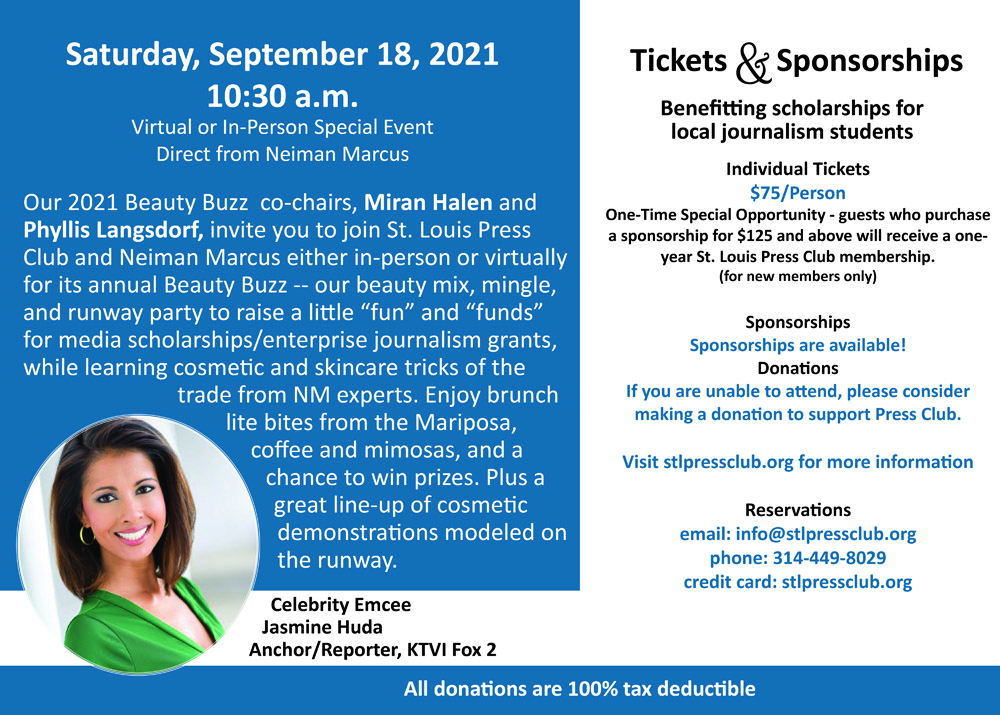 Tickets - $75/Person
One-Time Special Opportunity - guests who purchase a sponsorship for $125 and above will receive a one-year St. Louis Press Club membership.
(For new members only)

Other 2021 Beauty Buzz Sponsorship Levels Include...
$1,000 Publisher
$500 Editor
$250 Reporter
$125 Writer
All donations are 100% tax deductible.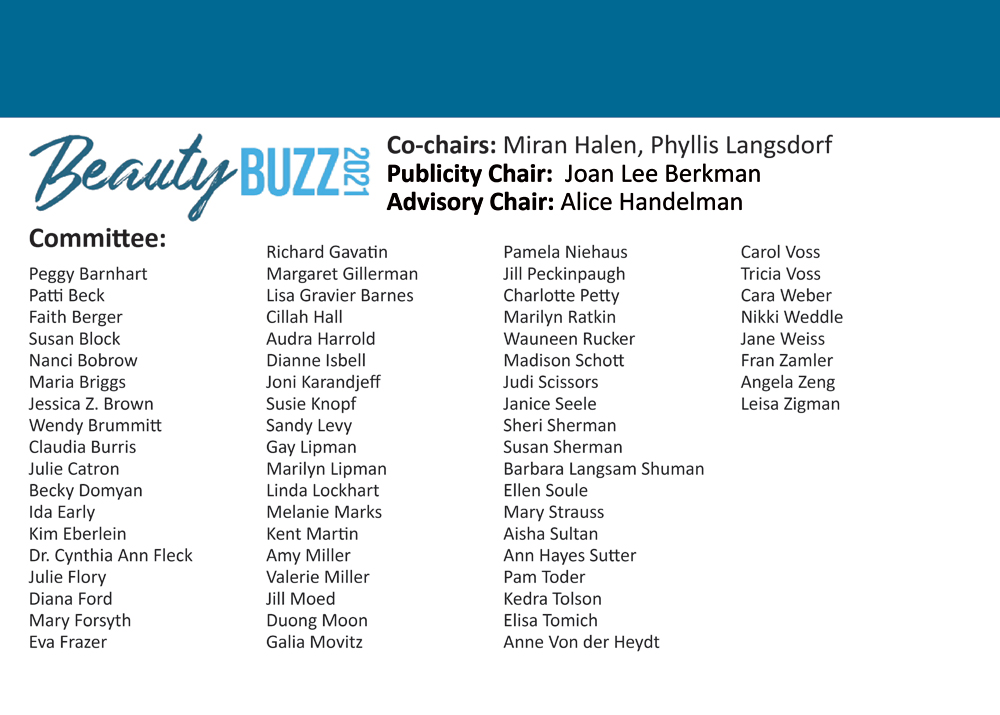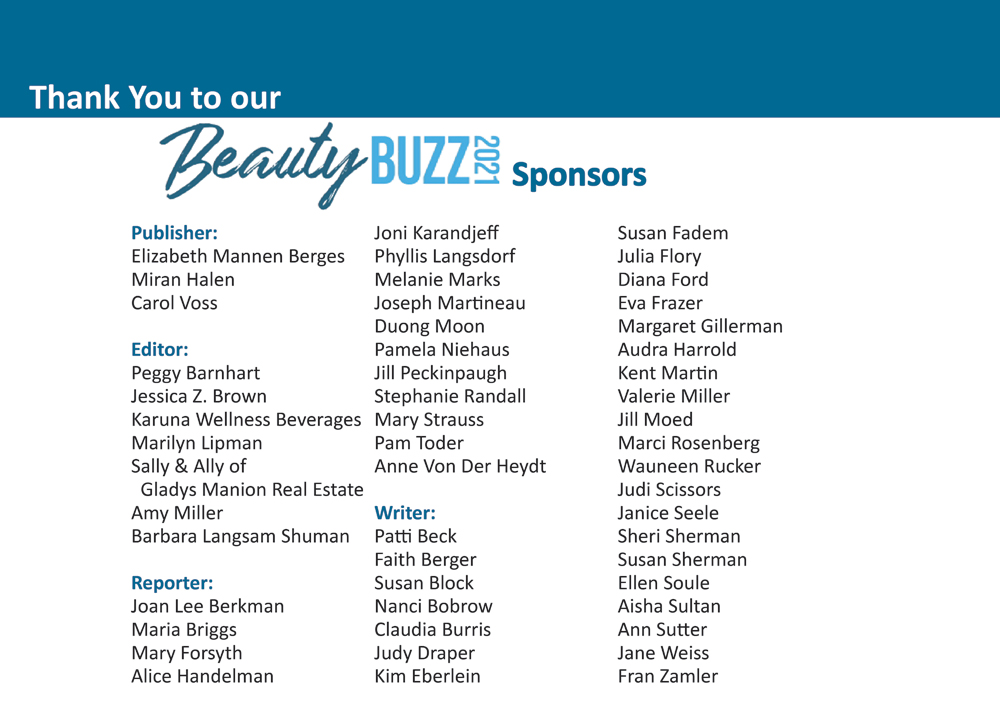 What's the Buzz about?

---
Fact Sheet
What is Beauty Buzz?
This will be the 12th annual collaboration between Neiman Marcus and the St. Louis Press
Club to raise funds for journalism scholarships, while informing and entertaining guests with
tips and tricks about enhancing their beauty. Beauty Buzz has always been a lively Saturday
morning occasion where guests mix and mingle over mimosas and brunch bites, take chances
on some fabulous prizes, and enjoy a project runway show featuring cosmetic and fragrance
experts describing their products as displayed by models in fall Neiman Marcus fashions. This
year aims to be much of the same, only from the comfort from our own homes with a Zoom
presented by Neiman Marcus.

All donations to attend are 100% tax deductible.

Get to know St. Louis Press Club!
These days we have a wealth of headlines dominating our nation's psyche -- the pandemic,
politics, human rights, shifting foreign policy, the ever-present threat of terrorism, among
others -- but we also live in a time when the integrity of news reporting and story-telling is at
stake.

For 65 years, the St. Louis Press Club has been the leading professional organization for those
who make, cover and influence the news. When you support the Press Club you are helping to
insure the future of quality local media.

Our mission is to serve as a primary resource for the journalism and communications industry.
Our goals are to advance understanding of the mass communications discipline, promote
scholarship and professional excellence, facilitate communication between mass
communicators and their respective publics, and promote awareness of significant issues
facing the mass communications field throughout the community. The St. Louis Press Club
needs you to continue these important programs:

Scholarships and Internships
Since 1972, The St. Louis Press Club has given over half
a million dollars in scholarships to students aspiring to
careers in media related fields. That's nearly 350 people
in the last 48 years!
Enterprise Journalism Grants
In 2009, St. Louis Press Club established a fund to spur
enterprise reporting in our region. The organization
offers awards of up to $5,000 to journalists who
propose stories that will shine a light on an underreported
topic in our region.
---
St. Louis Press Club's 2020 VIRTUAL Beauty Buzz
Saturday, September 12