Click Here to pay by credit card
SNAPS FROM BEAUTY BUZZ. Click Here.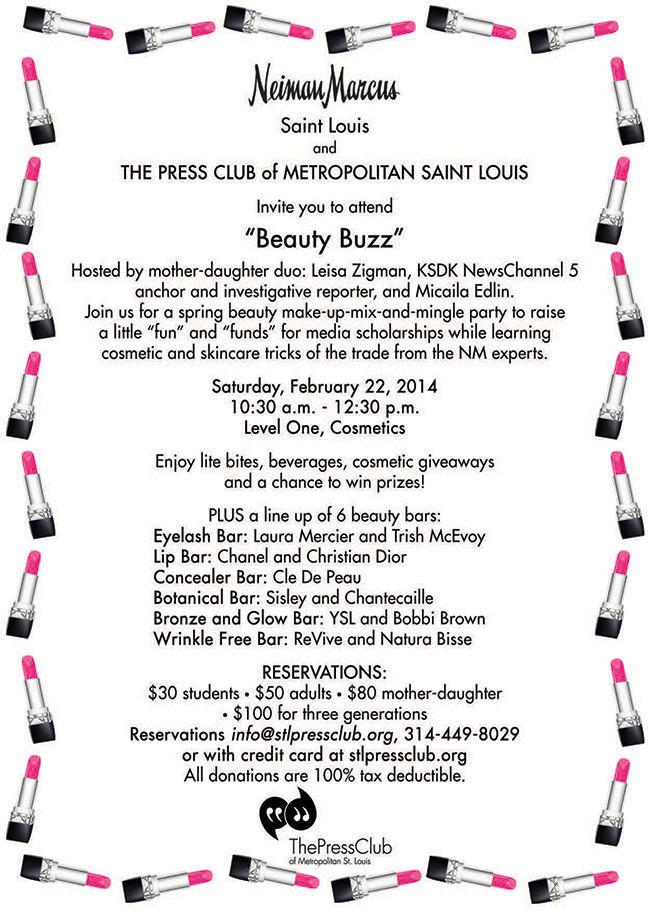 Mother-Daughter Duo Chair Press Club Beauty Buzz 


Beauty Buzz co-chairs, Leisa Zigman and daughter Micaila Edlin, at the planning meeting for the upcoming exclusive event at Neiman Marcus on February 22 from 10:30 a.m. to 12:30. Beauty Buzz will feature tips and tricks by experts from leading beauty brands, as well as special treats. The event will benefit the Press Club's media scholarship and enterprise journalism grant programs. Click Here for credit card donation payment.